***ANOTHER UPDATE: she LOVED it! :D check her blog out at
Lizzie Jane's Sketchbook
its pretty awesome...go look :)
***UPDATE: dont use cardstock if you're going to frame the map....it is the reason my finger is killing me, use a flimsy paper lol***
Well, my baking job was postponed a week and a half so i made my friend's birthday gift early so i'd have something share with you.
Background about one of my best friends
liz
: She's my travel buddy. we met in 2005 while we were both studying abroad in France. We became fast friends during our european adventures. We both promised each other that once we graduated, we'd both find internships in london as our last great adventure before entering the real world. we both came through and shared a flat in London summer of 2007. Together we've seen many countries and a man even offered me 10 camels for her in Egypt, lol. I decided to keep her even though owning 10 camels would've been pretty awesome.
London was the best time ever for us and that trip in particular holds a special place in both of our hearts. As a result i decided to make a hand cut map of our London neighborhood for her birthday. Here's how i did it.
First, assemble your supplies. For this project you'll need a cutting surface, an x-acto blade, a metal ruler, a map, a sheet of plain cardstock, a backing color paper and a frame
place your cutting mat under your cardstock and map and begin cutting
i added a little heart to our flat location. Here's how it came out...i hope
she
loves it :)
This project was featured over at Embellishing Life :) thanks!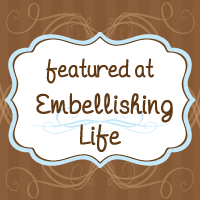 featured again over at flamingo toes